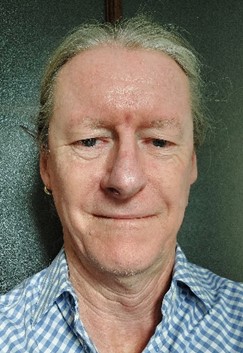 Golden Grove Naturals is thrilled to announce the appointment of our Technical Manager, Brad Fredericks, to the Standards Australia Committee for Essential Oils (CH-021).
The appointment of Brad to the Australian Standards Committee is a testament to his expertise and recognizes his reputation as a leading authority in the field. As a committee member, Brad will actively contribute to the development, review, and refinement of essential oil standards in Australia. His wealth of knowledge, and insights, will undoubtedly play a pivotal role in promoting the highest quality standards for essential oils, thereby strengthening both industry acceptance, and adoption, of quality Australian essential oils and help ensure consumer safety.
Underpinned by the award of an Applied Science Degree from the Queensland University of Technology (in 1993), Brad has built an illustrious career in the Australian essential oil industry, spanning over 28 years. He is also a long time Member of the Royal Australian Chemical Institute (MRACI), the peak professional body.
But Brad's current engagement efforts don't stop there. As a member of the Essential Oil Producers Association of Australia (EOPAA), a leading industry association, he was elected to the Executive Committee in 2022. He also serves on a sub-committee of EOPAA created specifically to address the impacts of the recent Australian Government's regulatory changes that have come into force requiring essential oils to be registered with the Australian Industrial Chemicals Introduction Scheme (AICIS). Presently, too, Brad is leading Golden Grove's commitment to achieving 'Net Zero Carbon'.
Golden Grove is immensely proud to have Brad as part of our team. Having consistently demonstrated an unwavering commitment to excellence, innovation, and the highest professional standards, a position that has earned him the utmost respect among his peers and industry professionals alike, it comes as no surprise that he has been honored with the above appointments.
We have no doubt that his contributions will continue to have a positive impact on the industry, and be of lasting benefit to growers, producers, manufacturers, and consumers alike.
We extend our warmest congratulations to Brad on these well-earned acknowledgments of his career achievements thus far and would like to express our gratitude for his hard work and success which inspires us all, and reminds us of the immense possibilities that arise from dedication and a passion for excellence.